Back
How to Make Your Clients Fall in Love With Your Work
Posted by
David Appleyard
in Business category
There are countless factors to consider in an agency-client relationship. You'll need to be thinking about where to find your next client, how to pitch, exploring and refining project requirements, delivering on time, and so much more.
But, ultimately, the success or failure of a project all comes down to the work. If you create exceptional work, price your services appropriately, and explain your thinking clearly to the client, you'll be set up for success.
Establishing a strong client base (and generating repeat business) requires you to deliver quality work, meet deadlines, and hit a high standard. So, what steps can you take to satisfy and wow your client?
If you're looking to build a long-lasting relationship, here are a few things you can do to make your client fall in love with your work every time you deliver.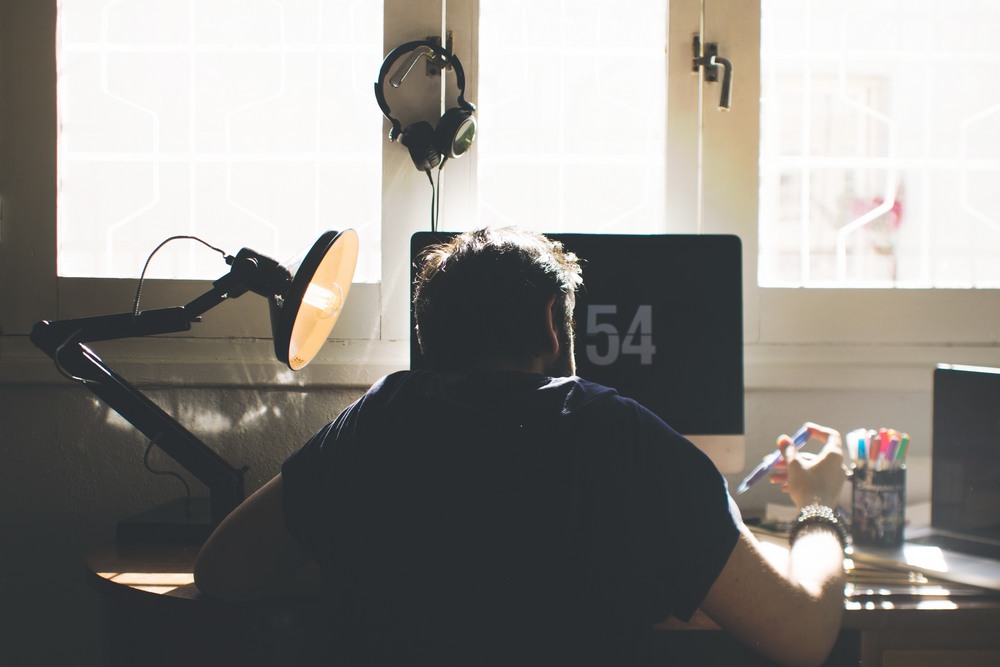 Present Your Work In A Professional Way
"Professional is not a label you give yourself – it's a description you hope others will apply to you." – David Maister, former Harvard Business School professor.
When you go to a high-end restaurant, you'll appreciate the extra time and effort taken to decorate your plate to make your meal look incredible. Is this step required? Does it change the taste of what you're about to eat? No! But it creates an incredible first impression, looks beautiful, and builds anticipation. You "eat with your eyes".
You can use that same technique to impress your clients, by presenting your work in a delightful and a professional way.
This might involve using high-quality mockups and templates to present your product design in a more attractive way (while also showing how the final design will look on different devices and screen sizes).
Go out of your way to create a high-quality atmosphere around the presentation of your work. It goes a long way towards showing your clients why you're the best at what you do.
Bill What You're Worth
Understanding the true value of your work is an important skill to master. Figuring out the right price for your services is just as important as delivering quality work. Your pricing strategy will determine which type of clients you can appeal to.
Your goal should be to find a price that's fair and competitive based partly on your expertise, and also on the quality of work you're able to deliver. There's an eternal struggle with pricing. You need to:
Avoid underpricing because you're concerned about losing business
Take care not to price yourself out of the equation by being greedy with margins
The middle ground between these two extremes is the place to aim for. Look at your competition and see how they price their services. Take inspiration, and tweak your own offering to provide even better value and a more competitive range of services.
Go Beyond Their Expectations
When you first discuss a project with a client, it's easy to get carried away and end up over-promising what you're capable of delivering on time, and within budget. A better approach is to take the opposite approach — under-promise, and over-deliver.
If you're designing a website, include an extra landing page, an email template, or designs for social media pages as a bonus. Look for ways to delight your clients in unexpected ways.
If you're wanting to go above and beyond what you're capable of as an agency, working with Mayven can be a great way to offer development services and extras that particularly impress.
Even the biggest companies and brands, like Samsung, Chevrolet, Zappos, and many others, do this to surprise and satisfy their customers in a way they didn't expect.
In addition, make a deliberate effort to treat every job, project, and client as your first — even if it's a one-off project. Think back to the first job you ever did. It's probably the one you worked hardest on to satisfy your client, right? Investing that same effort to every job isn't easy, but it'll pay off.
Explain Your Design Thinking
"Every great design begins with an even better story." – Lorinda Mamo, graphic designer.
The hard work and high number of decisions that go into designing an amazing product are rarely obvious to a client at first glance. Don't be surprised if your clients don't see the vision of your designs straight away, and be prepared to explain your thinking behind them.
It's your job to explain your design thinking to your clients. Don't just show your design work without accompanying explanation. Show them how (and why) you achieved certain techniques, how it benefits the overall design, and explain the reasoning behind the decisions you've made. Try to tell the story and the process behind your vision for the design.
While you should add your own personality and unique perspective to your designs, it's also important that you understand your client's goals and needs. Don't overlook the the client's "mission critical" requests (and don't make it all about yourself!)
Be prepared to explain the how and why behind your work. Tell your clients, in simple terms, what inspired your design approach, what kind of tools and technology you've used, why certain parts of the design look the way they do, and how it's going to help their business.
Most agencies would drop the designs on the client's desk and expect to get paid. But, you're not like most agencies. Be exceptional!